Hello people!! We are here with a list of our most anticipated releases in January 😀 ! Maybe it will help you guys keeping track of them books too 😉
Continuing the tradition of my Most Anticipated October Releases, we will now do a monthly post every Friday for upcoming book release ❤ WOO

Betrayal. Sacrifice. Survival.
Welcome to the Extinction Trials.
Trang: People have praised this book for its world-building!! 😀
January 2, 2018
Before he was Batman, he was Bruce Wayne. A reckless boy willing to break the rules for a girl who may be his worst enemy.

Madeleine Wallace is a brilliant killer . . . and Bruce's only hope.

In Arkham, Bruce meets Madeleine, a brilliant girl with ties to the Nightwalkers. What is she hiding? And why will she speak only to Bruce?
Trang: I was very excited for this book but I  recently finished and had some issues with it 😦 Review to come tomorrow!
Lashaan: IT'S BATMAN YOOO!!! HOW CAN YOU SAY NO? 😀
January 2, 2018
Forget the old days. Forget summer. Forget warmth. Forget anything that doesn't help you survive.

Lynn McBride has learned much since society collapsed in the face of nuclear war and the relentless spread of disease. As memories of her old life haunt her, she has been forced to forge ahead in the snow-covered Canadian Yukon, learning how to hunt and trap to survive.
January 2, 2018
Of course I want to be like them. They're beautiful as blades forged in some divine fire. They will live forever.
Trang: A very good YA novel!! I loved it, it has faeries, teenagers, complicated family, gory and blood.
January 9, 2018
When Earth intercepts a message from a long-extinct alien race, it seems like the solution the planet has been waiting for. The Undying's advanced technology has the potential to undo environmental damage and turn lives around, and Gaia, their former home planet, is a treasure trove waiting to be uncovered.
Trang: After Illuminae, I'm looking forward for anything scifi from Amie Kaufman!
January 9, 2018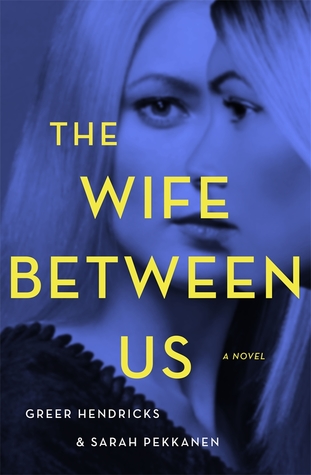 A suspense that explores the complexities of marriage and the dangerous truths we ignore in the name of love.
Trang:  This book keeps popping up in my feed! Recently got this ARC and a lot of people recommended this to me so I can't wait to read it 😀
Lashaan: Holy moly! Plot twists here! Plot twists there! It's all I hear from this book!!!
January 9, 2018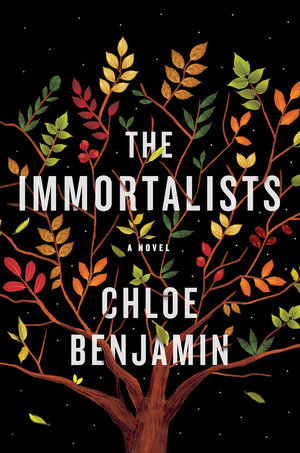 If you were told the date of your death, how would it shape your present?

It's 1969 in New York City's Lower East Side, and word has spread of the arrival of a mystical woman, a traveling psychic who claims to be able to tell anyone the day they will die. The Gold children—four adolescents on the cusp of self-awareness—sneak out to hear their fortunes.
Lashaan: A story based on the idea that you could know the day you would die. How crazy would that be?!
January 9, 2018
Rowan and Citra take opposite stances on the morality of the Scythedom, putting them at odds, in the second novel of the chilling New York Times bestselling series from Neal Shusterman, author of the Unwind dystology.
Trang: SCYTHE was so praised by my many fellow bloggers ❤ !!
January 9, 2018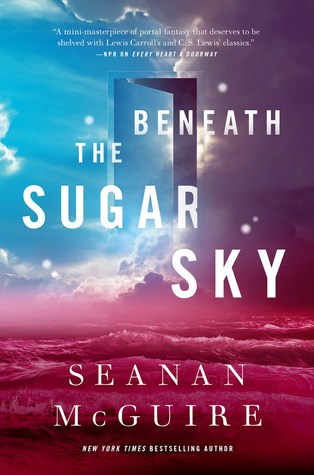 Beneath the Sugar Sky returns to Eleanor West's Home for Wayward Children. At this magical boarding school, children who have experienced fantasy adventures are reintroduced to the "real" world.

Sumi died years before her prophesied daughter Rini could be born. Rini was born anyway, and now she's trying to bring her mother back from a world without magic.
Trang: My friend Cat praised Every Heart a Doorway so I'm super excited for this third instalment to come out !
Lashaan: After reading Under the Drowning Deep (check out my review), I can only expect great things being written by Seanan McGuire!
January 9, 2018
Expertly alternating between flashbacks and the present day, The Chalk Man is the very best kind of suspense novel, one where every character is wonderfully fleshed out and compelling, where every mystery has a satisfying payoff, and where the twists will shock even the savviest reader.
January 9, 2018
Military might and arcane power clash in Django Wexler's thrilling new Shadow Campaigns novel.

Raesinia must struggle to keep her country under control and risks becoming everything she fought against. Marcus must take the field against his old commander, a man who has seemed an unbeatable strategist. And as Winter recovers from her injuries and mourns her losses, she knows the demon she carries inside her might be the only thing standing between the Beast and the destruction of everything in its path….
Lashaan: The fifth book in the Shadow Campaigns series is coming out in January! Enough time to catch up on this series? 😀
January 11, 2018
The Ben-Elim, a fierce race of warrior-angels, burst into the Banished Lands over a hundred and thirty years ago. They were in pursuit of their eternal enemy, the Kadoshim demon-horde. On that day a great battle was fought, the Ben-Elim and Kadoshim joined by allies from the races of both men and giants, and a great victory was won.

Threats long in the shadows are about to strike.
Lashaan: The author of the Faithful and the Fallen series returns with a new series set in the same universe but a couple years apart!
Trang : Got an eARC of this book and I can't wait to dig in 😀 Demons and warrior-angels, complex and rich world, I'M SOLD ❤
A decade ago, Darrow was the hero of the revolution he believed would break the chains of the Society. But the Rising has shattered everything: Instead of peace and freedom, it has brought endless war. Now he must risk everything he has fought for on one last desperate mission. Darrow still believes he can save everyone, but can he save himself?

Red Rising was the story of the end of one universe, and Iron Goldis the story of the creation of a new one. Witness the beginning of a stunning new saga of tragedy and triumph from masterly New York Times bestselling author Pierce Brown.
Trang: I was very grateful when I received this series in the bookmail !! Can't wait to start it 😀
"A place," he said, "where learning is a game."

Shortly after the school opened, his wife and daughter were kidnapped. The only real clue was a mocking riddle listing methods of murder, signed with the frightening pseudonym "Truly, Devious." 
Trang: WELL, DOESN'T THIS SOUND AMAZING.
An astonishingly incisive and suspenseful novel about a scandal amongst Britain's privileged elite and the women caught up in its wake.
Lashaan: Got my hands on a copy of this and can't wait to see how it goes! That title alone is fascinating!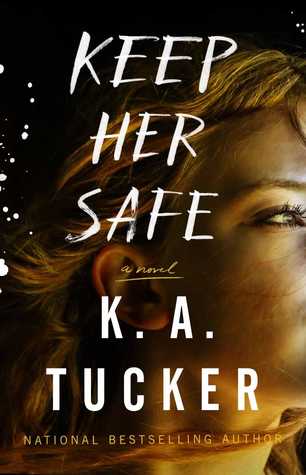 Noah Marshall has had a privileged life thanks to his mother, the highly decorated chief of the Austin Police Department. But all that changes the night she reveals a skeleton that's been rattling in her closet for years: she doesn't deserve her commendations or her medals—in fact, she deserves to be locked behind bars for what she did to a fellow officer to save her own reputation. When she finally succumbs to the guilt of destroying an innocent family's life, she leaves Noah alone to carry the burden of this shocking secret, which she makes him vow never to share.

January 30, 2018
Seventeen-year-old Alice and her mother have spent most of Alice's life on the road, always a step ahead of the uncanny bad luck biting at their heels. But when Alice's grandmother, the reclusive author of a cult-classic book of pitch-dark fairy tales, dies alone on her estate, the Hazel Wood, Alice learns how bad her luck can really get: Her mother is stolen away―by a figure who claims to come from the Hinterland, the cruel supernatural world where her grandmother's stories are set. Alice's only lead is the message her mother left behind: "Stay away from the Hazel Wood."
Trang: A dark, mesmerizing supernatural fairytale. SOO LOOKING FORWARD TO READ IT 😀
Instagram– Facebook– Goodreads– Twitter
Instagram – Facebook – Goodreads – Twitter