Oh I see you clicked on my post, not any post, my post and with everyone making posts tonight, you chose mine. Was it something in the title that intrigued you? Maybe you're the only one who truly understands me, my book blog content brought you to Me.
Hello, You.
Okay that was creepy 😂but I wanted to recreate the vibe of the newly Netflix sensation show "YOU", adapted from the famous novel by Caroline Kepnes and honestly, I am obssessed with this show. I binged Season 2 and did not regret it.
WHAT'S THIS SHOW ABOUT
It starts out with a bookworm, Joe Goldberg, who silently works in the library until one day he encounters Beck. What appears to be a total innocent exchange, turned dark real quick when we hear Joe's thoughts. The main character here is a deranged sociopath who lives in an obsessional illusion that he needs to know every single thing about Beck and wants to protect her from her entourage.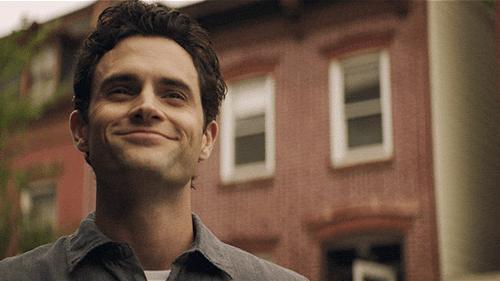 Good, we know that the main character is obsessed with this girl but why are YOU obsessed with this show? Well, here a few reasons why :
Joe's inner monologues might be creepy but they are necessary to the scenes. His tone, his words, reflect of how manipulative and calculated he can be. He slowly observe his victims from afar to assess the situation. We get to have a glimpse into a sociopath's mind and see how they rationalize themselves. I graduated in Psychology and has always an interest to human behaviours that's why my inner fascination for the criminal mind still remains one of the biggest reason I love watching this show.
Joe's evil lair is a book.. glass. I'm sorry but having a BOOK GLASS BOX this is like the biggest turn on of a bookworm before it turns out to be gruesome of course haha. The glass box was intended to preserve old copies of rare books, where Joe would go and binds them and works on them. But the case slowly becomes a prison as well.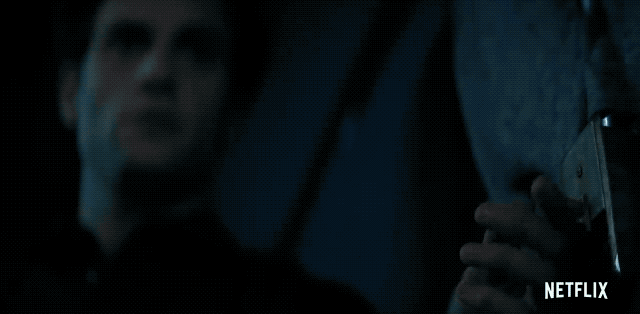 Season 2 is even better than Season 1. After finishing the first season last year I was already hooked and I was sure that the other seasons will not be as good. I was so wrong. Season 2 gave us even a deeper perspective on Joe's psyche and his past. Finally, the side characters in Season 2 were way more interesting haha.
Have you watched this show? What do you think about it ? 🙂 How did you find Season 1, Season 2 ?