I would start by saying this : If The Gentlemen was playing in 2019, it would probably be in my top movies of 2019. Actually, it is probably in my top movies of all times and here's why.
For those of you who remember my post Villains : Why I love Them , I have to admit I always root for the villains. And you know what's the beautiful thing about this movie? They're all villains. You root for the most bad-ass of them.
The humour is on point. The cast is doing an amazing job, every single of them has their own personality. Hugh Grant and Collin Farrell stood out the most for me.
I know some people don't like the concept of a movie inside a movie, but I think Guy Ritchie blends the elements perfectly and  ties the plot around a game of WHODUNNIT. He obviously elevates the style and aesthethics and make a laugh of the famous drugs war.
The irony of the upper classy suits and their vulgar language is simply the best: entertaining and powerful. I think the whole point is to savor all the elements of the movie in the individual scenes, from the Prima Donna vibe of Mickey Pierce's Wife, to the deadly but charming coach boxer, and the random intersection of a rap music video.
The twists and turns in the movie : Even though, you can predict where the plot is going, the mysterious writing and dialogue make it more interesting when the big finale is revealed.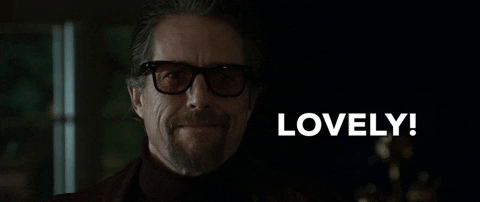 5/5