I've been talking to my friends and colleagues lately and it seems like not a lot of people read around me and one of them would spur out : Reading is dead. And of course, here I am, with all my bookworm power and all the book bloggers screaming in the background in unison :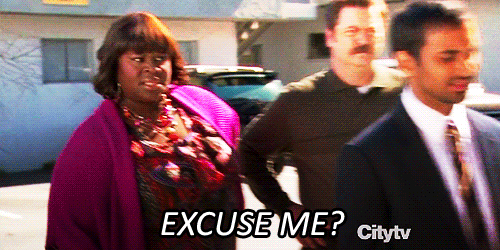 I personally think that Reading is not dead. In fact, I see more and more people sharing about books online and all the social platforms so my answer is this: you just have to look at the right place to find people who read. Which was my ultimate goal when I created mty first blog post. I wanted to find a community out there, who read books.
And with anything, trends tend to be a cycle and make a come back. How did society make books trendy again? Well, with the use of mass-media like Movie Adaptations from books and the phenomenon of #bookstagram which places the books at the center of a new aesthetics.
And I may be optimistic but I think people are more curious to read books now because they want to escape but also they want to learn new things. We can clearly see a rise in the non-fiction genre, and more and more people will look for self-help books, motivations and ways to get their lives together.
What do you guys think ? Do you think reading is dead?